Why people choose Emerson and Co.
Services
We take a problem-solving attitude to every challenge.
Best Practices
Stay ahead of the compliance and regulation game.
Pricing
Benefit from our buying power.
Technology
Get access to the latest tools to keep things running smoothly.
Leverage our Relationships
Access to our long-standing relationships with the top-tier solutions.
Transparency
Complete understanding of what you're paying for.
About our Founder, Tim Emerson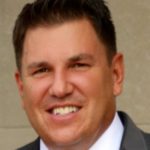 Tim has 28 years of experience in the financial service industry. He founded Emerson & Co. in June of 2006. His firm provides: Payroll, Merchant Services, and Insurance, working with public organizations and businesses to cut cost and provide efficiencies.  Tim is currently a Deacon at Country Club Christian Church, President of Waldo Brookside Rotary Club in Kansas City, and a member of multiple chambers of commerce. He is on the board of directors for the Parkville Area Chamber of Commerce. Tim and his wife Darci reside in the Kansas City area, have 2 daughters Sophie and Zoey, and enjoy outdoors activities and travel.
Start a brief conversation to see how Emerson & Co can help, and allow you to focus on running your business.